The (un)Learning Zone at BABE, Arnolfini in Bristol
March 29, 2019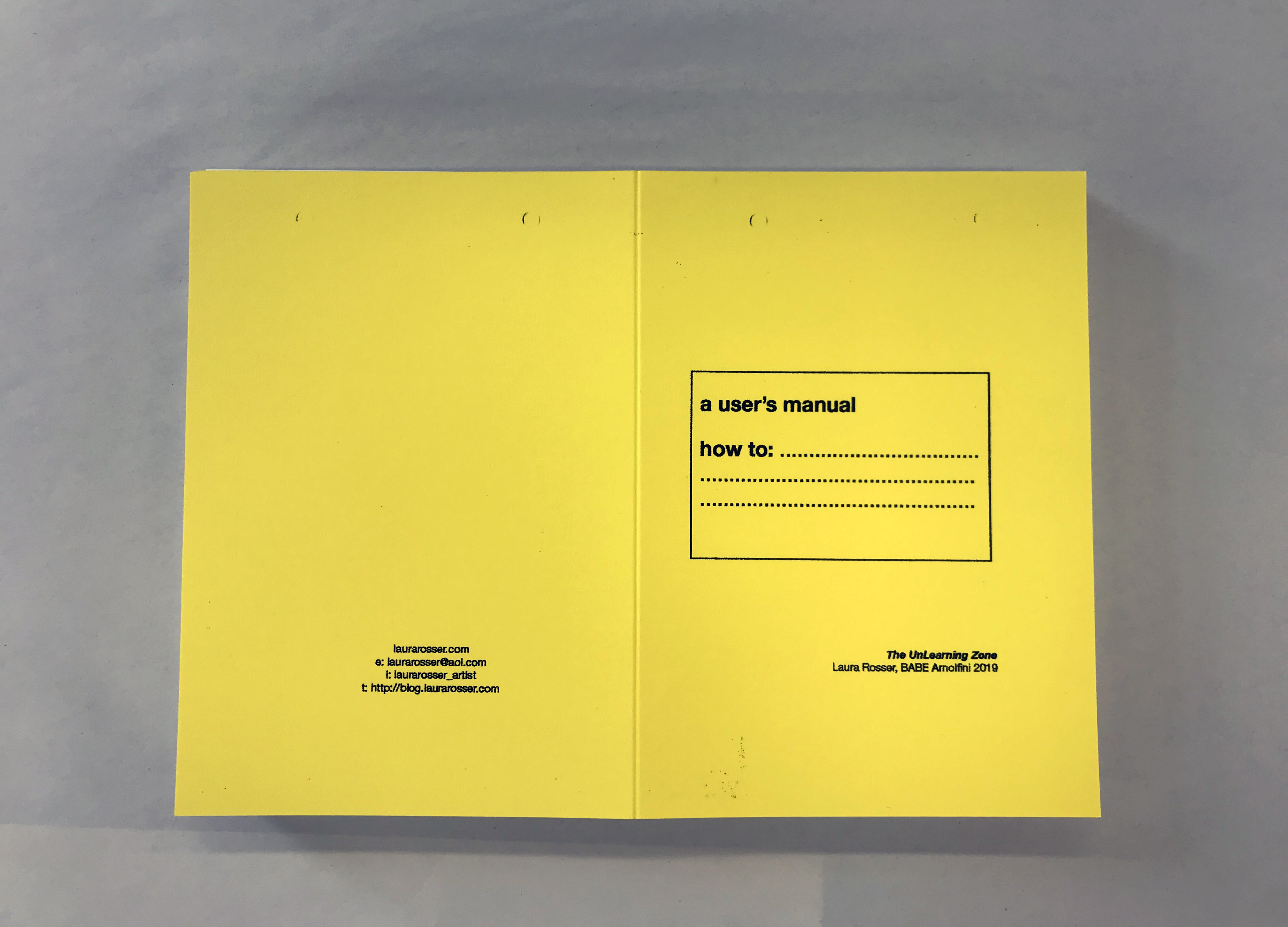 Laura is performing a new work '(un)Learning Zone' at BABE (Bristol Artists Book Event) on 30th and 31st March 2019.
The mobile (un)learning zone will move around the artist's book fair offering participants the opportunity to unlearn.
A take on the library zone, Laura will create errant instruction sets from wiki-how using a 1980's dot matrix printer. The instructions which fade in and out of meaning have been disrupted using an algorithmic logic, to creatively disrupt knowing.
BABE (Bristol Artists Book Event) is back! The seventh biennial festival featuring the work of bookmakers and small presses from around the world. Presented by Arnolfini, with Sarah Bodman (Centre for Fine Print Research, University of the West of England) and Tom Sowden (Bath School of Art and Design, Bath Spa University).
Since 2007, BABE has established a great reputation as a relaxed and friendly event to meet and talk to book artists about their work and buy works of art. With more than 80 makers taking part, and prices starting from just a few pounds, there will be something for everyone.