Awarded a 3D3 PhD studentship at The 3D3 Centre for Doctoral Training
May 10, 2017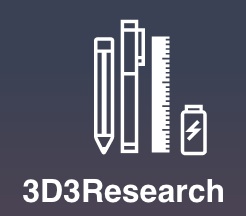 The 3D3 Centre for Doctoral Training
I have been very fortunate to be awarded a 3d3 PhD studentship at Plymouth University. 
The 3D3 Centre for Doctoral Training is a partnership between Falmouth University, Plymouth University and the University of the West of England, Bristol (UWE Bristol). Its aim is to train a new generation of interdisciplinary practitioner-researchers.
These three universities, all located in South West England, are committed to fostering innovation through practice-led research in the creative and performing arts, especially the interrelated fields of digital design, digital media and digital arts (including music and performance).
Funded by the Arts & Humanities Research Council (AHRC), 3D3 trains researchers to meet the creative and design opportunities of the future, exploring the possibilities and challenges presented by rapidly evolving technologies, including the interface between digital processes and traditional methods. It offers a unique opportunity for creative scholar-practitioners working at the forefront of a rapidly expanding research landscape.
This success is a considerable achievement in a highly competitive process.