'This is by far the biggest and the best woodcut that I've seen in some time.'
March 28, 2016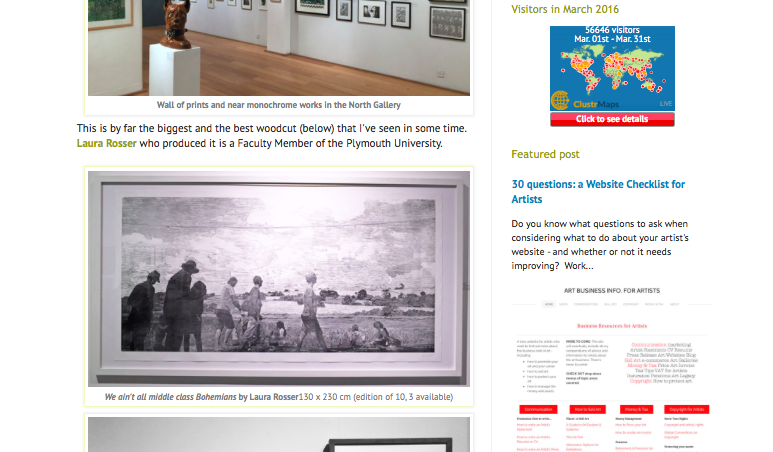 Review of the 299th Annual Exhibition of the Royal Society of British Artists at the Mall Galleries, London.
"This is by far the biggest and the best woodcut (below) that I've seen in some time. Laura Rosser who produced it is a Faculty Member of the Plymouth University."
By Making A Mark: A top art blog for artists and art lovers by Katherine Tyrrell.
http://makingamark.blogspot.co.uk/2016/03/review-of-RBA-299th-annual-exhibition.html